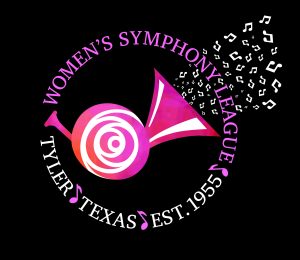 Presidents Letter
This year is one of renewal.  Last year, our entire world faced unprecedented global challenges with the COVID 19 Pandemic.  Many lives were lost and heartbreaking situations occurred within our organization, our families and individuals each of us were personally touched by this global crisis.  Our community as you know was not able to experience the joy and celebration of music in the 2020-2021 calendar year for the East Texas Symphony Orchestra.  Around the world the great symphony halls were silent.  We are now returning to normal and it is a gift and a blessing.  In keeping with what has occurred with global reawakening as we move forward back to normalcy, the theme for this year is very fitting: "Refresh, Restore and Recalibrate the Rhythm." 
In keeping with this theme, we have to explore "what is the main thing" in recalibrating during challenging times.  Therefore, as we refresh and restore, we must look to our mission statement and purpose which is to support and promote the growth of the East Texas Symphony Orchestra and to encourage music education within our community.
Our mission could not move forward without the dedicated members of the Women's Symphony League. It is a pleasure to serve our community with you this year.   Many thanks to each of you for joining together to provide an outstanding cultural experience for the people of East Texas. It should be noted, the Women's Symphony League of Tyler is the orchestra's single largest supporter.  Your efforts and our organizations efforts collectively as a whole makes a difference in bringing quality concerts to our region.
Our fundraisers provide a large part of the underwriting for the East Texas Symphony Orchestra, and our committees are already working hard planning our events. Make plans to join us at Fall, Fresh, & Friends in October for a delightful evening at Brookshire's Fresh.   Last year, our largest fundraiser, the WSL Ball was fortunately able to occur due to the development of the COVID Vaccine and the skillful leadership of WSL President Jennifer Gaston and WSL Ball Chairman Lynda Evans.  We are grateful for there past leadership in making that event happen in arduous times.  This year WSL Ball Chairman Stacey Hiles will follow in their footsteps for a wonderful evening hosted at Willow Brook Country Club in April 2022.
Our Junior Symphony League has been getting ready for a fun year volunteering at the ETSO performances and helping to fundraise for the East Texas Youth Orchestra. The JSL provides a very important role at the concerts that help to support our ETSO. Plan on joining us at the WSL Ball to celebrate these dedicated high school students.
Thank you to our Sustainers for continuing your support of our organization. We will continue to provide more opportunities for you to interact with each other and have social time.
Through this journey this year, we hope to educate ourselves and elevate our awareness, bring understanding and purpose to each of our projects.  We hope that our members, ETSO patrons, and our community will all support this common goal of bringing the music to life again.  As we all work together, we are a symphony of volunteers who make beautiful music in Tyler and East Texas. Every concert you attend, every dollar you donate, and every hour you volunteer helps to keep the music playing in our community. Thank you so much for your support and dedication as we reawaken the rhythm and celebrate the sounds of our local symphony.
Sincerely,
Laurie Ann Frank
WSL President 2021-2022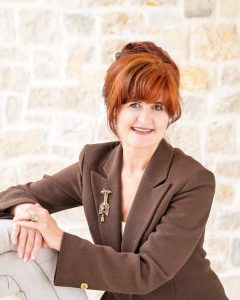 Monster Bowl

MISSION STATEMENT
---
The purpose of this organization shall be to support and promote the growth of the East Texas Symphony Orchestra and to encourage music education within our community.